01-18-2021, 05:09 AM (This post was last modified: 08-31-2022, 06:24 AM by Canadian-bacon. Edited 7 times in total.)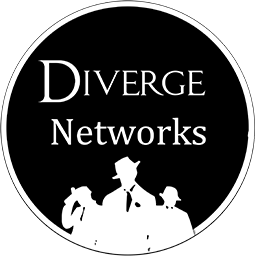 ---
*Violating any of the rules below will result in a Global Ban across all Diverge platforms.
1. Exploitation/Third Party Software:

You may not utilise any feature or functionality on any platform that is not intended to exist. You are also forbidden from using any form of third party modification. This includes using cheating software, injectors, etc.
2. Harassment:

Whilst we advocate for Freedom of Speech and have very little limitation on what can and cannot be said, Repeated verbal or text abuse to a player of any kind after being made aware is causing them discomfort is considered harassment, know where to draw the line.
3. Privacy:

You are forbidden from publicizing any information that is considered private. This includes the information of you personally and that of others.
4. Advertisement:

You may not directly advertise services or communities that are unrelated to ours. Discussion is permitted however.
5. External Trading:

The only way you can use real currency to purchase additional perks is through our donation store. Any form of external trading, gaining perks such as ranks, in-game currency, items, etc, in return for real life money is forbidden. Both parties will be issued bans across all Diverge platforms.
6. Impersonation:

You may not directly impersonate another individual. Attempting to imitate someone regardless of intention is strictly forbidden.
7. Punishment Evasion

: If you have received a punishment on any of our platforms, under no circumstances are you to try and evade. If it prevents you from accessing a platform, submit an appeal on our forums or wait it out if it's timed.
8. Spamming:

Any form of spamming on any platform is forbidden.
9. Tampering/Vandalism:

Tampering, destroying or faking images/videos/documents of any kind to gain some sort of advantage in our community or server over other players or as a means of destroying roleplay is prohibited. 
10. Donation Fraud:

Attempting to revert any donations you have made to Diverge Networks will not only result in a Global Ban, but in some instances can result in real world legal consequences given that this is classed as scamming which is against the law. Ensure you are aware of our Terms of Service. If you have any problems with donating, contact a member of management. 
11. Boycotting:

Players may petition for a change to be made, however, OOC unions are not permitted in any circumstances. Any group threatening to boycott if certain demands are not met may be banned indefinitely. 
12. Sexual Misconduct:

Any players posting images or acting in Sexually inappropriate ways, in violation of our rules, Facepunch Terms of Service or Discord terms of service can and will be banned indefinitely. 
13. Extreme Threats:

Players can be banned for uttering any extreme threats against the Server, other players or themselves. This includes but is not limited to; Ddos threats, Dox threats, threats of SWATTING or extreme violence, threats of self-harm, etc. 
14. Conspiracy:

Any conspiracy to break or subvert server rules, staff/management and/or the spirit of the game can result in a permanent ban from all platforms.